About Bird of a Feather Sessions
On Friday October 26th, and Saturday October 27th, people from all over the US (and beyond) will speak on a wide variety of topics.  Our speakers will be presenting over 60 sessions in all. That's a lot!
But sometimes, you want a bit more on a topic. Maybe people have more questions, or someone got a brilliant idea that just demands more discussion? The solution to your problem? Enter the Bird of a Feather session, better known as a "BoF" (rhymes with "cough"):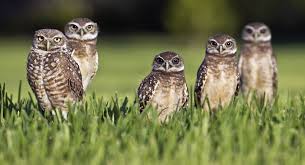 A BoF is a do-it-yourself session. We supply the room; you supply yourself and other interested BADCampers.  Here's how it works:
Go into the Kerr Lobby (where the registration desk is) and look for the large "BoF Whiteboard".
Write your BoF topic into the square for the day, time, and room you want.
Show up at your room, and discuss your topic with other BADCampers.
Signup is first come, first serve, so sign up for a room as soon as you know you'll want to do your BoF.
We'll be setting aside time slots in these rooms:
Eschleman 212 A/B (in the building next to ASUC)
Stephens Hall (just off Kerr Lobby)