Forum One is a full service digital agency that works with mission-driven organizations to create the stunning designs, smart messaging, and custom-built technology tools they need to realize their goals and extend their influence in the areas they care about most.
Forum One's Drupal experts are ready to help with even the most daunting Drupal challenges. As one of the world's top 40 firms contributing to the Drupal 8 project, Forum One specializes in large-scale Drupal development projects for organizations that require content-rich experiences, managed by large teams of content contributors. For example, Forum One built the Drupal platform that powers all 300 of EPA.gov's offices and regional online presences, as well as Fairfax County Public School's Drupal platform that serves 194 school websites. Forum One's Drupal engineers have published four Drupal 8 books, and maintain more than 15 contributed modules that are actively used by more than 10,000 websites every day.
Forum One is headquartered in Alexandria, VA, with additional offices in Washington, DC; Seattle, WA; and Cologne, Germany. Our clients include the Bill & Melinda Gates Foundation, the Peace Corps, and the American Red Cross.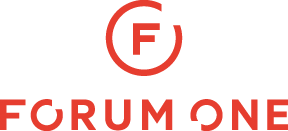 Meet the Team